Bespoke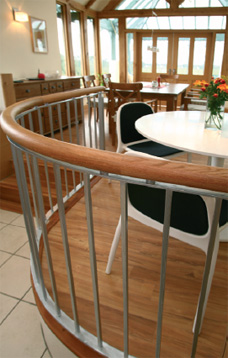 Besides producing an extensive range of standard components, Traditional Products also manufacture a large amount of bespoke parts to customers' specifications. This includes special newels, spindles and handrailing of non standard dimensions.
Recent projects undertaken include continuous handrail to fit metal railing already installed, (this usually requires a site visit), and balustrading to match existing design for replacement and extending.
Bespoke components, handrails, newels, spindles etc. can be as simple or complicated as required. We have extensive facilities including CNC Cad routing to cope with any eventuality.
If when specifying from our brochure you cannot find a component to suit your application, please contact us and we will advise you.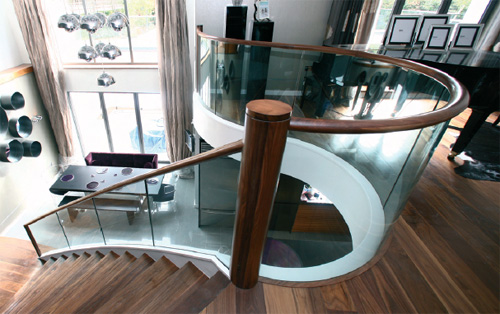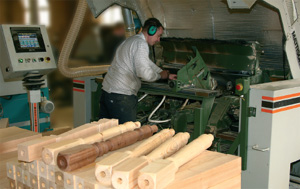 To compliment our extensive range of staircase components, we also produce bespoke stairparts using modern technology, i.e. 3 and 5 axis CNC Cad Routers and computer positioned quick-set moulders.
As an extension of this technology our modern tool room can produce tooling very quickly for both routers and moulders. This enables us to provide a quick turn-round from order to delivery, on average 10 to 14 days.
We also have CNC copy lathes and spiral moulding machines for spindles and newels.